From cooking a tasty recipe to trying a new workout, explore how to keep yourself busy during this challenging time
Within the first few months of 2020, the year already looks much different than most people expected. Gyms, schools, and non-essential businesses are closed, many family members and friends are unable to meet in person, and restaurants and coffee shops are no longer places to gather over a cup of coffee. Nearly all elements of daily life have been impacted–from the significant to the mundane. In uncertain times where normal tasks and schedules are turned upside down, it may be easy to fall into an unproductive and unmotivated routine. Rather than spend extensive hours sitting on the couch or fighting off boredom, try to take advantage of your quarantine time to try new things and connect with loved ones!
1. Spring Cleaning & Home Projects
Springtime is an especially fitting time to dust away cobwebs, declutter drawers and cabinets, and scrub your home's nooks and crannies to a sparkling clean finish. Take the extra time at home to get a jumpstart on spring cleaning and any house projects that continue to linger at the bottom of your to-do list.
Not sure where to start or how to do it? Good Housekeeping's step-by-step list of 33 Easy Spring Cleaning Tips for a Sparkling Home will make the process of deep cleaning and organizing your house less intimidating, and maybe even exciting!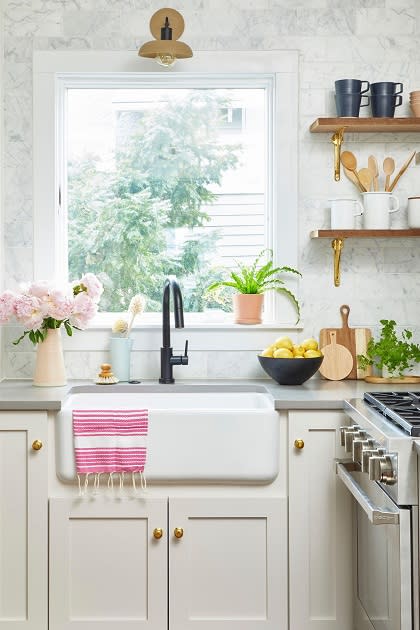 Image courtesy of the Good Housekeeping website. 
Is your fridge cluttered from top to bottom with old condiments that may be older than your children? Clear away the crumbs and sticky spots and check out Good Housekeeping's tips for organizing your refrigerated foods, here.
If you're contemplating pursuing a larger house project–perhaps, freshening the paint color on your kitchen walls, updating your bathroom lighting, or creating a backyard garden, take a look at this list of simple, yet impactful home improvement projects from HGTV. Don't let your spring cleaning or home updates remain stuck at the bottom of your to-do list any longer!
2. Connect with Loved Ones (Virtually)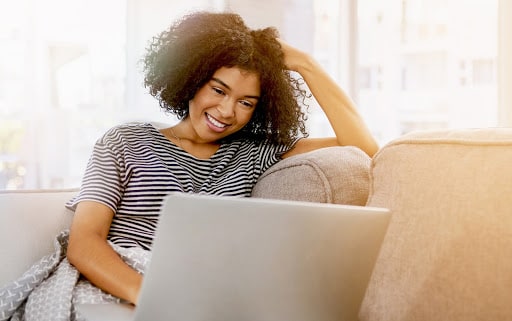 Image courtesy of the Better Homes and Gardens website.
The current quarantine and social distancing measures have left many friends and family to send love and communication from a distance in order to protect each other's health and safety. Although it can become discouraging, and at times lonely, technology and creative platforms now provide an extensive list of options and fun activities to connect over while apart.
If you're missing social drinks with friends, take the lead to host a virtual happy hour! Take a look at Better Homes & Gardens' suggestions for hosting a virtual happy hour. Choose from a variety of platforms to connect–Zoom, Facetime, Google Hangouts, Skype, etc.–grab your choice of drink and snacks and catch up with friends.
Video calls aren't just limited to happy hour. The same platforms can be used to do a virtual workout together, such as yoga, Zumba, or Pilates, try a craft, have a virtual mid-morning brunch party, or follow the same recipe and share your final dish!
Keep it simple and call just to chat, say hi, and let your loved ones know you're thinking about them.
3. Keep up with Fitness Routines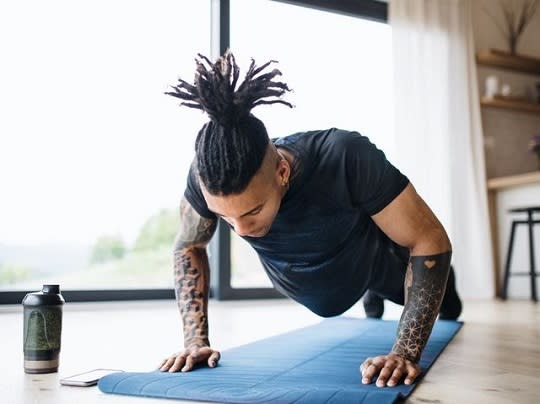 Image courtesy of Menshealth.com.
Implementing an at-home exercise routine is essential for maintaining both physical and mental well-being. Fortunately, there are seemingly endless online resources to assist with your preferred workout style.
Whether you're looking for a yoga flow, bodyweight HIIT workout, quick, but effective, Pilates class, or weight training–you'll be able to find the fitness routine that's right for you!
Popular fitness brands, such as Corepower Yoga, Crossfit, and Peloton are offering daily workouts to both members and non-members alike. Additionally, Youtube offers an abundance of free workouts with a wide range of styles and timeframes.
Still feeling stuck with where to start? Read through Men's Health's 30 Home Workouts to Stay Fit When You're Stuck Indoors for additional ideas and tips to motivate yourself to reach your health and fitness goals!
4. Games and Puzzles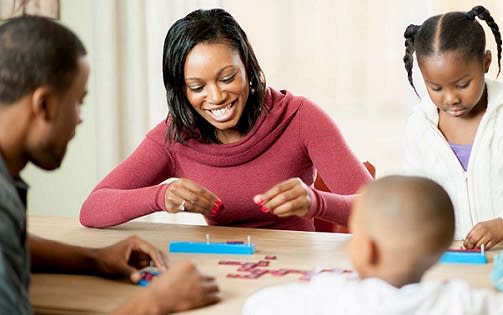 Image courtesy of the Parade website.
Break the classic board games out of the closet, such as Monopoly, Scrabble, and Pictionary for a throwback family game night. Check out Parade's list of game night essentials. Pop some popcorn and share memories and laughter over some friendly competition.
Recently, jigsaw puzzles have experienced a steep rise in popularity, as people are inside with more free time on their hands. Although the increase in demand has resulted in many puzzle companies struggling to keep up, reach out to friends or neighbors for puzzle swaps (consider a no-contact method of transferring) or rediscover puzzles which may be gathering dust in cabinets and closets.
Who needs technology when old-fashioned games and puzzles can still offer hours of entertainment?
5. Get Adventurous in the Kitchen
As restaurants limit their business to carry-out only or close their doors entirely, cooking from home has become more of a necessity than an option. Although it's now become an essential task, cooking at home can be both a creative and relaxing activity for any home chef.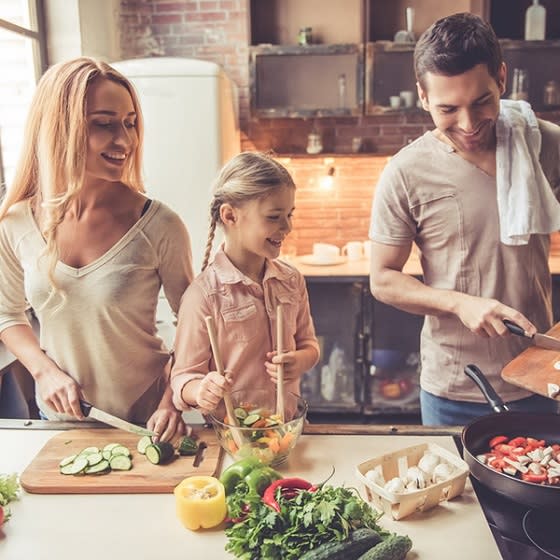 Image courtesy of the Taste of Home website.
Break away from your normal cereal or toast breakfast and try a healthy omelet or decadent plate of French toast. Focus additional time and energy on a comforting bowl of homemade soup or a family recipe for a hearty chili.
Get creative with the ingredients in your pantry and whip together an original dish. Take a look at Bon Appetit's extensive collection of breakfast, lunch, and dinner recipes to try during this time at home.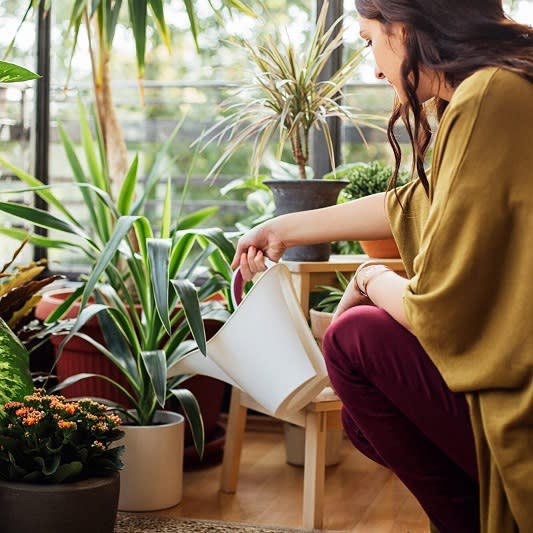 Image courtesy of the Better Homes and Gardens website.
6. Learn a New Hobby
Have you ever wanted to learn a new language, play the guitar, or take an art class, but weren't sure how to fit it into your schedule? Consider incorporating a hobby into your new quarantine routine and explore an area that draws your interest.
Masterclass' collection of online courses are taught by experts in their field. Students can choose from a wide variety of activities–cooking classes from Gordon Ramsey or singing lessons from Christina Aguilera.
For individuals with a green thumb (or those desiring one), browse Better Homes & Gardens' tips for caring for houseplants and transform your space into a natural indoor oasis.
7. Self-Care
Whether stuck inside during quarantine or living through normal day-to-day life, it's important to engage in activities that promote self-care and wellness in order to keep your physical and emotional health balanced and nurtured.
Start or end your day with a few minutes of meditation. Choose a guided meditation from the Calm app or Youtube, sit in a comfortable position, close your eyes, and focus on your breath. Check out this Beginner's Guide to Meditation for additional tips.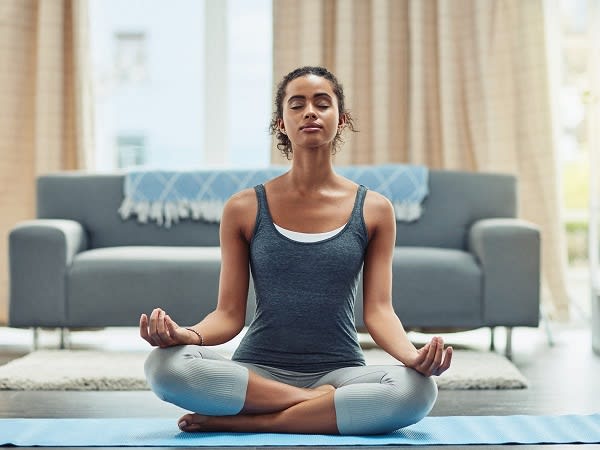 Image courtesy of the Business Insider website.
In the midst of juggling work, the stress and anxiety of the unknown, concern for loved ones, and possibly assisting with homeschooling, it's necessary to pause and focus time each day to renew energy and inner peace.
Take simple ingredients you already have at home to make DIY face masks for soft, moisturized skin. Light some candles, put on a comfy robe, and place cucumbers on your eyes for a personal spa day.
Listen to music that makes you happy and energized for the day. Whether you prefer a dance party thrown on Instagram Live by DJ D-Nice or classical operas by The Metropolitan Opera, take time each day to enjoy your favorite genre of music.
Interested in more information on how Washington, D.C. area communities are coping with the current quarantine? Contact McFadden Partners today to learn more about vibrant D.C. neighborhoods. Their expertise can help you find the perfect piece of real estate or a luxury home in Washington, D.C. Contact McFadden Partners, and let us be your guide to the best of luxury Washington, D.C. real estate.