Welcome to Alexandria
Situated just across the river from the iconic National Mall, Alexandria is best known for its unique blend of storybook charm and present-day allure.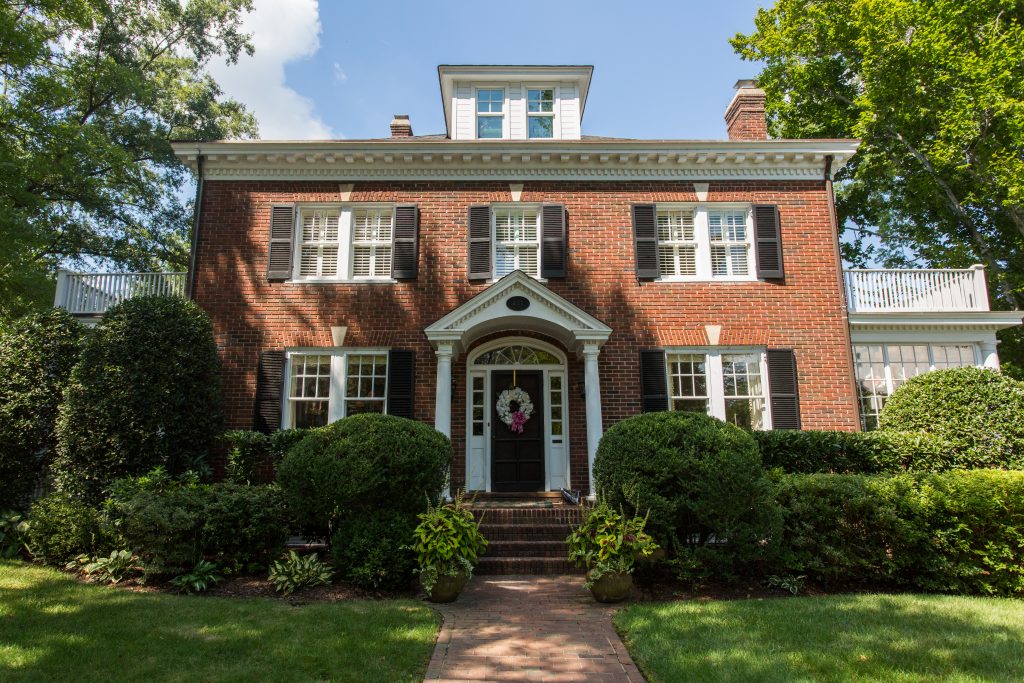 Key Details
WHAT TO EXPECT – Everything from urban energy to quiet suburbia.
THE LIFESTYLE – A more traditional take than that of its neighbors across the river.
UNEXPECTED APPEAL – A pervasive sense of history.
THE MARKET – 18th-century row houses, colonials, modest bungalows, revival mansions, and modern condos.
YOU'LL FALL IN LOVE WITH – Expansive riverfront parks, tranquil leafy streets, and a mix of urban and suburban life.
Attributes
Gorgeous Historic Architecture, Waterfront Neighborhoods, Riverside Trails, Cruises on the Potomac, Boutique Shopping, Art Galleries, Row Houses, Condos, Dog Friendly
Around The Block
Alexandria
Celebrating history and creating new milestones.
Alexandria was born as a port for tobacco warehouses in the early 18th century, and its shoreline would soon become a thriving hub for that crop, along with flour, sugar, cotton, and wine. Today, those riverfront warehouses and factories have given way to art studios, galleries, shops, and restaurants.
People & Lifestyle
Steeped in history, Alexandria VA real estate has an inviting atmosphere that has earned it a reputation as one of the United States' most popular romantic weekend getaways. Old Town's gorgeous historic architecture, stunning luxury homes in Alexandria VA, and many high-quality restaurants make it a wonderful place to live. Alexandria also has peaceful suburban neighborhoods such as Kingstowne. The Del Ray neighborhood has a unique vibe of its own, with popular brunch spots and independent shops lining its laid-back Mount Vernon Avenue. Potomac Yard is a modern planned development straddling Alexandria and neighboring Arlington, which is home to Amazon's large HQ2 facility.
Dining, Entertainment & Shopping
The King Street Mile runs through the heart of Alexandria's Old Town Historic District, with dozens of shops and restaurants located along it and its connected cobblestone alleyways. Businesses here combine an old-world setting with contemporary flair. Virtue Feed & Grain is a lively modern bar and gastropub housed within an 1800s granary, while the 1883 Columbia Firehouse offers fine dining and classic cocktails. Other highlights include elevated French and Belgian cuisine and European wines at Brabo, classic Carolina cooking at Magnolia's on King, modern American eats and international beers and wines at T.J. Stone's, and gourmet American comfort food at The Majestic. On the Old Town waterfront, delicious fresh seafood is on offer at Blackwall Hitch, Vola's Dockside Grill, and Union Street Public House. Presidents and their families have dined at many of Alexandria's restaurants, with Barack and Michelle Obama enjoying a Valentine's Day meal at Thomas Cardarelli's seasonal eatery Vermilion. In August, more than 70 local dining hotspots participate in Alexandria Restaurant Week with discounted brunch, lunch, and dinner menus.
Things to Do
George Washington's Mount Vernon Estate is one of Alexandria's most popular attractions. America's first President grew up in a small home on this site in the 1730s, expanding it into a grand Colonial mansion in later decades. Visitors can explore Washington's lavish residence and its surrounding gardens, which enjoy spectacular views across the Potomac. Washington frequently met with the other Founding Fathers at Gadsby's Tavern in Alexandria's Old Town. This historic Tavern features fascinating exhibitions on the important meetings which were held at the site during the 18th century, and the Tavern's dining room can be rented out for private functions. Old Town's 1750s Carlyle House is another popular tourist attraction, with a well-preserved mansion and gardens housing exhibits on Alexandria's past. A wide range of guided tours that focus on aspects of Alexandria's VA real estate's rich local history are available. There are also many boat tours and cruises along the Potomac, while bike paths along the riverfront connect Old Town with the Mount Vernon Estate. Alexandria is famous for its history, but it is also a thriving modern hub of art and culture. Many walls in the Del Ray neighborhood are adorned with colorful murals, and the Torpedo Factory Art Center showcases three floors of modern artworks within a former naval munitions plant.
Schools
Alexandria's public schools are operated by the Alexandria City Public School District.
Lyles-Crouch Elementary School, Public (Magnet), PK-5
Maury Elementary School, Public, PK-5
Francis C. Hammond Middle School, Public, 6-8
George Washington Middle School, Public, 6-8
T.C. Williams High School, Public, 9-12
Thinking of investing in Alexandria real estate? Your real estate experts, McFadden Partners will be delighted to guide you in finding the best Alexandria property for you. Contact us today!