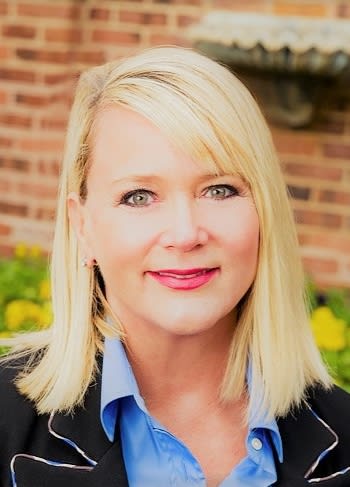 As a Washingtonian engrained in the local real estate market for over 30 years, Lyn offers extensive experience working with clients at every phase of life. Thanks to her diverse professional background, business savvy, and deep understanding of her clients' needs, Lyn is widely known as a trusted advisor to both buyers and sellers alike.
As a registered nurse, Lyn worked in Oncology/HIV for nine years before transitioning to a career in Pharmaceutical Sales and Education. After growing up in a Real Estate family, Lyn obtained her broker's license and began working in concert with Mark to grow his burgeoning real estate business. Today, Lyn's enduring passion for helping people shines through as she strives to bring her clients' distinct real estate goals to life.
Outside of real estate, Lyn volunteers with Meals on Wheels and sits on the local Board for the Salvation Army, offering a range of services from feeding the homeless to supporting women in transition. The Marine Corps Marathon was her first marathon and in her second she raised money for Leukemia research. In her spare time, Lyn loves to garden and enjoys scuba diving. After raising their two sons in McLean, VA, Lyn, and Mark now live in North Rosslyn, VA, with Mikey, their beautiful Russian Blue.
McFadden Partners are intricately involved in the local community as active members of The Georgetown Club, The Washington Golf & Country Club, The Smithsonian Institution, and The City Club.