Each of these neighborhoods feature the best in luxury real estate, but choosing between them can be tricky. Let us help
For those who want to leave the busy rush of the city behind at the end of their workday, D.C.'s northwestern neighborhoods are known as some of the best places to call home. Many of these suburbs and residential enclaves spanning D.C., Maryland, and Virginia, are affluent communities that provide the absolute best options for those seeking luxury homes in Washington, D.C.
While there's certainly no lack of great options on where you'd want to buy a home, choosing between each neighborhood is often a complex and potentially difficult choice. Where you're going to put down roots is one of the most important decisions you can make, and there are a wide variety of factors to consider.
To help steer your decision, we've put together a guide on some of the best features of a few of the most sought-after communities in Northwest D.C.
Kalorama, D.C.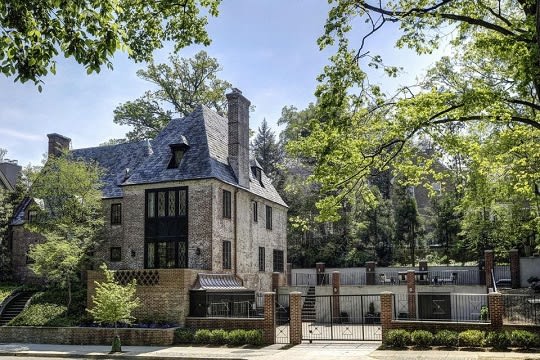 The Obama Residence in Kalorama. Photo: Forbes
Kalorama is a sought-after portion of D.C. that consists of two neighborhoods, each with a wealth of luxury real estate: Kalorama Triangle and Kalorama Heights. Some notable former and current residents of the area include President Woodrow Wilson, President Franklin D. Roosevelt, Amazon CEO Jeff Bezos, and the Obama family.
Technically a residential enclave of social and entertainment hub Adams Morgan, Kalorama Triangle is a bustling neighborhood designated as a Historic District and is the site of many notable properties, including the Thomas Fuller House. Kalorama Heights, also known as Sheridan-Kalorama, is bordered by the beautiful and historic Rock Creek Park, which has long served as a green escape from the city enjoyed by locals.
What Sets it Apart:
The area is home to many ambassadorial residences, as well as D.C.'s iconic Embassy Row.
Kalorama, D.C. homes for sale include traditional row houses that have been renovated for modern needs.
It's an incredibly walkable area, with easy access to some of the city's best shops and restaurants, and is just a quick walk to major Metro stops for those who commute.
Site of iconic landmarks like the Spanish Steps and the Taft Bridge's concrete lions.
Georgetown, D.C.
Georgetown has established a reputation as one of the city's most exciting and popular neighborhoods. Though it's hard to call it a suburb due to its own bustling nature, the area does have a distinct identity from the rest of the District, while still being in convenient proximity to many of its major commercial, political, and tourist hubs.
Many residents simultaneously live, work, and attend university in Georgetown, meaning locals tend not to commute to other parts of the city as much as in some other areas—thereby developing a greater sense of connection to and value for what the community has to offer. Thanks to this somewhat insulated nature, Georgetown offers everything you could need, from great restaurants and national retailers to local bookshops and an eclectic collection of small businesses.
What Sets it Apart:
The Potomac River is a major fixture of life in Georgetown, and the waterfront is home to many bars and restaurants as well as outdoor activities like paddleboarding and kayaking.
Georgetown University and nearby George Washington University bring a younger and more vibrant energy to this neighborhood, as well as a multitude of educational and career opportunities for the surrounding community.
The neighborhood is home to several famous establishments, including popular bar The Tombs, which was portrayed in the film St. Elmo's Fire, and Georgetown Cupcake, the owners of which star in their own reality series DC Cupcakes.
Woodley Park, D.C.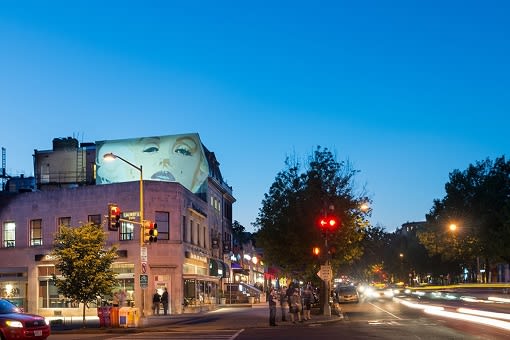 Woodley Park. Photo: Washington.org
Woodley Park is an affluent neighborhood centered on the commercial hub of Connecticut Avenue. In some parts of the area, you'll find housing options that include modern condos and apartments, but the main and indisputable draw of the neighborhood is the meticulously designed row houses that have been preserved since the early 20th century. Though many have undergone major interior renovations, their exteriors maintain a distinct historic feel.
In many ways, Woodley Park is more or less recognizable to what it would have been like over a hundred years ago—and that charming atmosphere has made it a go-to option for D.C. buyers seeking a quiet, yet high-end lifestyle. Enjoy a variety of cuisines from around the world on Connecticut Avenue, then step away to a quiet side street and settle into your own piece of the District's history.
What Sets it Apart:
Just a bit north is the Smithsonian National Zoo, an iconic destination where visitors and locals go to learn about and experience nature. The zoo is home to D.C.'s famous pandas, among a variety of other exotic animals from around the globe.
Nearby you'll find the Washington National Cathedral, an architectural marvel visited by spiritual seekers from around the world.
Woodley Park is home to two of D.C.'s largest and well-regarded hotels where visitors can stay: The Omni Shoreham Hotel and the Marriott Wardman Park Hotel.
McLean, VA
McClean is located in Fairfax County, Virginia, just across the Potomac from the D.C./Maryland border. This popular D.C. suburb takes its name after James Roll McLean, former owner of The Washington Post—today, it's home to an array of D.C.'s most important figures. Diplomats, congresspeople, and federal officials are drawn here as an escape from D.C.'s busy streets and dense population.
There is a great variety of luxury homes for sale in McLean, VA with all of the amenities a buyer could need on sizable plots that offer far more privacy than you'll find in the city. Just a few of its current and former residents include Vice President Dick Cheney, Secretary of State Colin Powell, and Supreme Court Justices Anthony Kennedy and Antonin Scalia.
What Sets it Apart:
One of the wealthiest zip codes in the U.S.
Tons of parks and green spaces for exercise, play, and summer picnics with friends.
Spacious, modern homes with large yards and gardens that are perfect for families.
Excellent, convenient shopping at the nearby Tysons Corner Center and Tysons Galleria.
Serves as the base of operations to major businesses like Capital One, Hilton Worldwide, and the Gannett Company.
Home to federal agencies including the Central Intelligence Agency and the Office of the Director of National Intelligence.
Bethesda, MD
Though a city in its own right, Bethesda's suburbs are also popular with those who work in the District, thanks to its location right on the D.C./Maryland border. This area offers a slower pace of life and, therefore, a reprieve from D.C.'s fast-paced atmosphere, which has made it a popular choice with buyers who want to find the happy medium between an easy commute, luxury housing options, and plenty of room to stretch your legs. That doesn't mean this city is by any means lacking in its own cultural offerings. Bethesda offers great shopping experiences at its downtown storefronts, including the popular Bethesda Row.
Its proximity to D.C. has made this city a popular home for federal workers and government contractors, and the area is home to prominent institutions like the sprawling campus of the National Institutes of Health and the Walter Reed National Military Medical Center. You'll also find the headquarters of major corporations like Lockheed Martin and Marriott International.
What Sets it Apart:
Bethesda is a community that values the arts, and its downtown is home to the Bethesda Arts and Entertainment District, where you'll find galleries and exhibitions year-round.
The city also houses two great performance venues: The Imagination Stage and the Strathmore Music Center, a nearly 2,000-seat theatre that often hosts the National Philharmonic Orchestra.
Golf-lovers can join the Congressional Country Club, one of the most prestigious country clubs in the nation and a regular home to many major golfing events.
Chevy Chase, MD
One of Maryland's most affluent communities, this D.C. suburb had many stylish, high-end properties and tight-knit neighborhoods. The area is known to be a quiet community with tree-lined streets and classic American charm, but it's also just a quick trip from the extremely popular shopping district at Friendship Heights, where you'll find luxury retailers and some of the biggest names in fashion. Some former and current residents include Supreme Court Justice John Roberts, former Director of the CIA Richard Helms, and TV anchor Gayle King.
What Sets it Apart:
You can join some of D.C.'s elite at Chevy Chase's gorgeous Columbia Country Club.
Chevy Chase Village, one of the area's residential enclaves, is one of the wealthiest neighborhoods in the nation.
The area offers some of the best real estate options in terms of variety. You'll find early 20th century manors, modern luxury condos, classic-feeling row houses, and Craftsman-style bungalows.
Want to Learn More?
If you're in the market for a luxury home in these or any other D.C. suburbs, we have the expertise to help you make an informed choice on which neighborhood is the right choice for you. Get in touch with us today and we can make the process of finding and buying your dream home easier than ever.