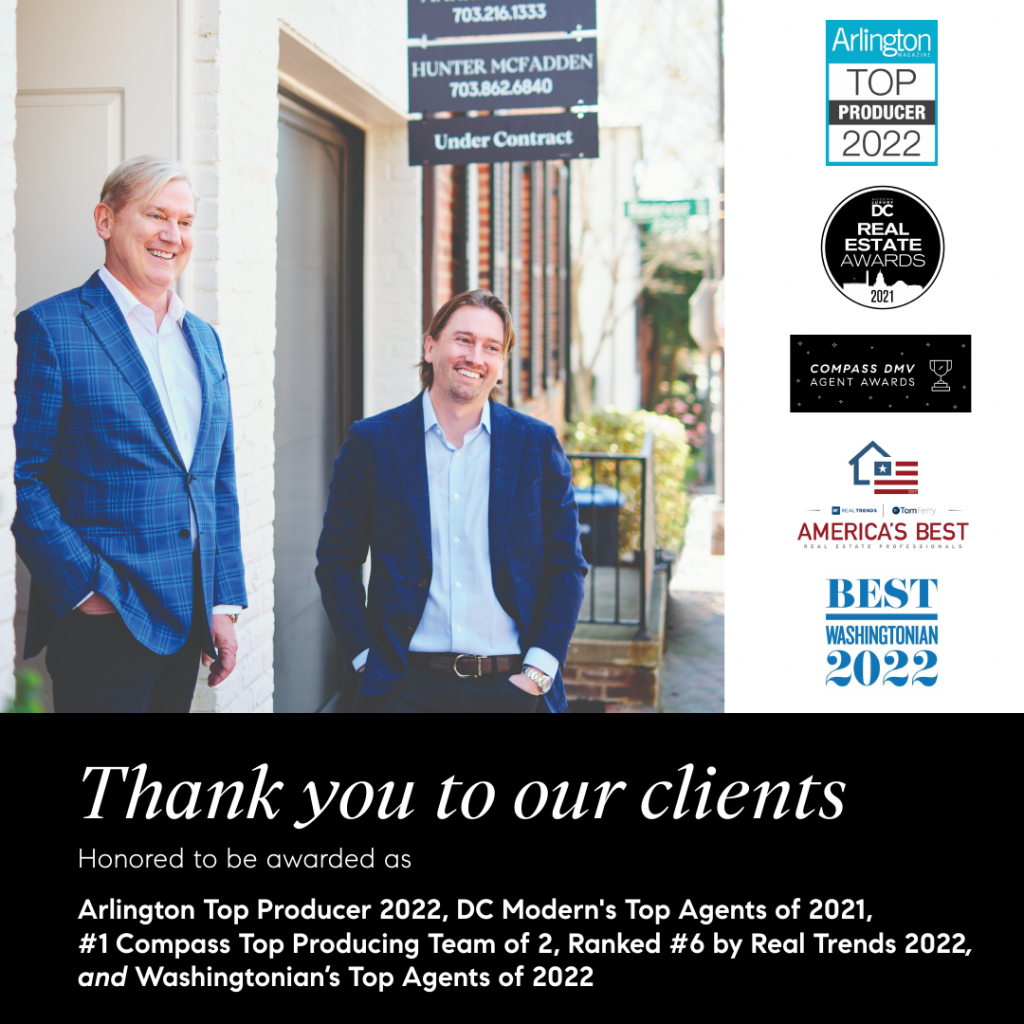 Thank you for your support!
Local Happenings
Michelin Announces Its 2022 Star Ratings
for DC Restaurants

Michelin has released its highly-anticipated
2022 stars for DC restaurants. Four places
have been added to the exclusive list—and
three* big names have been removed—
bringing the total number of Michelinstarred DC dining rooms to 24. Click HERE to
read more.

Courtesy of The Washingtonian
Parades, Festivals, And Parties: How To
Celebrate July 4th Around The D.C.
Area

With more celebrations back than
happened last year, it's shaping up to be
a spectacular weekend! HERE are some
options to help you to get out and about
in the D.C. area this Fourth of July
weekend.

Courtesy of DCist
First Look: Sandlot Anacostia Opens
Soon With Go-Go and Good Eats

The highly anticipated outdoor venue is
rolling out in June. To find the full list of
details and what to expect, check out
the article HERE.

Courtesy of The Washingtonian
Follow Us On Social Media for More!
Featured Listings
© Compass 2022 ¦ All Rights Reserved by Compass ¦ Made in NYCCompass is a licensed real estate brokerage that abides by Equal Housing Opportunity laws. Information is compiled from sources deemed reliable but is not guaranteed. All measurements and square footages are approximate. This is not intended to solicit property already listed. Compass is licensed as Compass Real Estate in DC and as Compass in Virginia and Maryland. DC office: 202.386.6330. Maryland office: 301.298.1001.