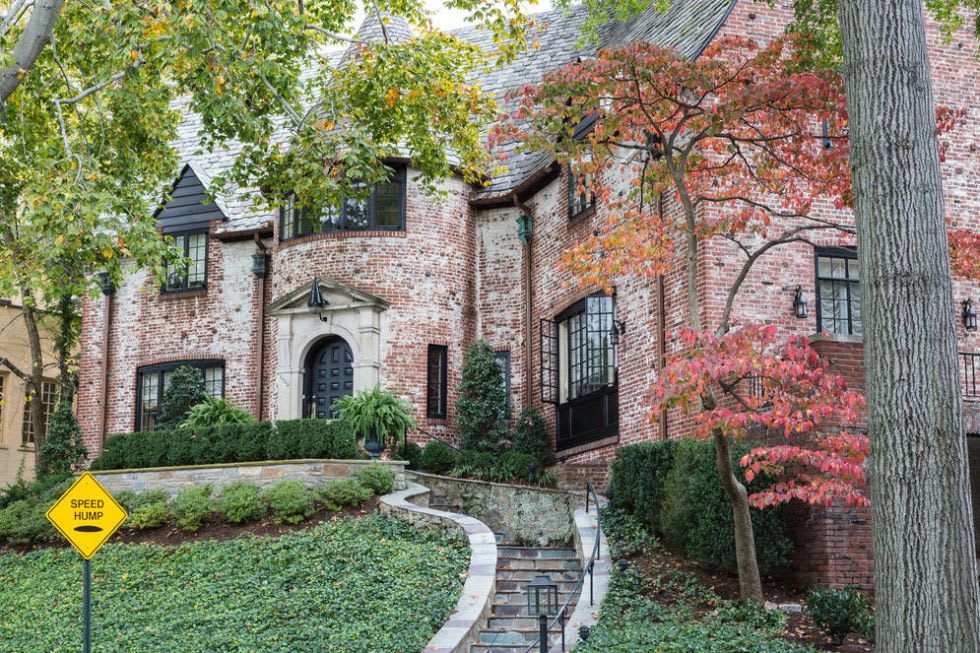 What's so special about Kalorama, the Washington, D.C. locale that in recent weeks has added the Obama family, Jeff Bezos, and Jared Kushner and Ivanka Trump to the ranks of its residents?

"Spectacular 'period' turn-of-the-century architecture and grand city homes," says local realtor Mark McFadden, whose firm had the listing for the Obamas' new house. "It's home to leaders of industry, major philanthropists, politicos, ambassadors, sports team owners, and more, and is within walking distance of restaurants and art galleries."
Here are eight things to know about the neighborhood.
1. IT'S FULL OF DISTINGUISHED OLD HOUSES.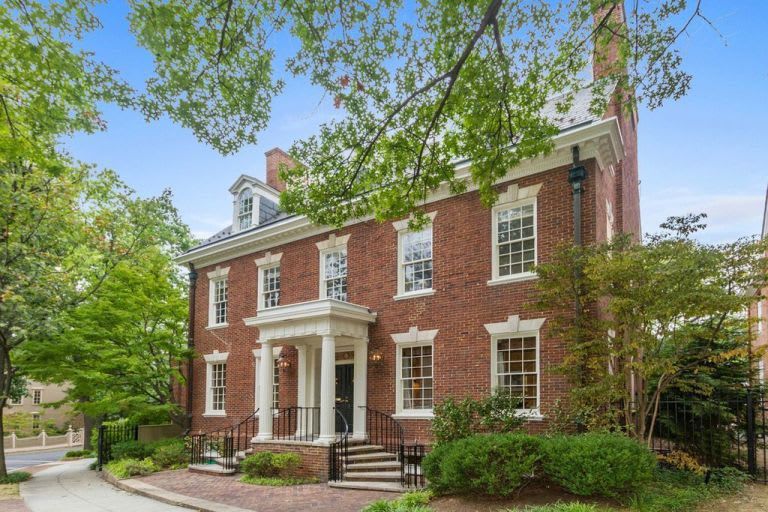 SOTHEBY'S INTERNATIONAL REALTY
Like this 1930 Federal Revival property, on the market for $5.75 million. Like many Kalorama homes, it has plenty of space for entertaining. Take, for example, its a tiger-maple paneled library and a wood-burning fireplace-equipped living room that opens into a conservatory with on three sides.
2. THE NAME HAS GREEK ORIGINS.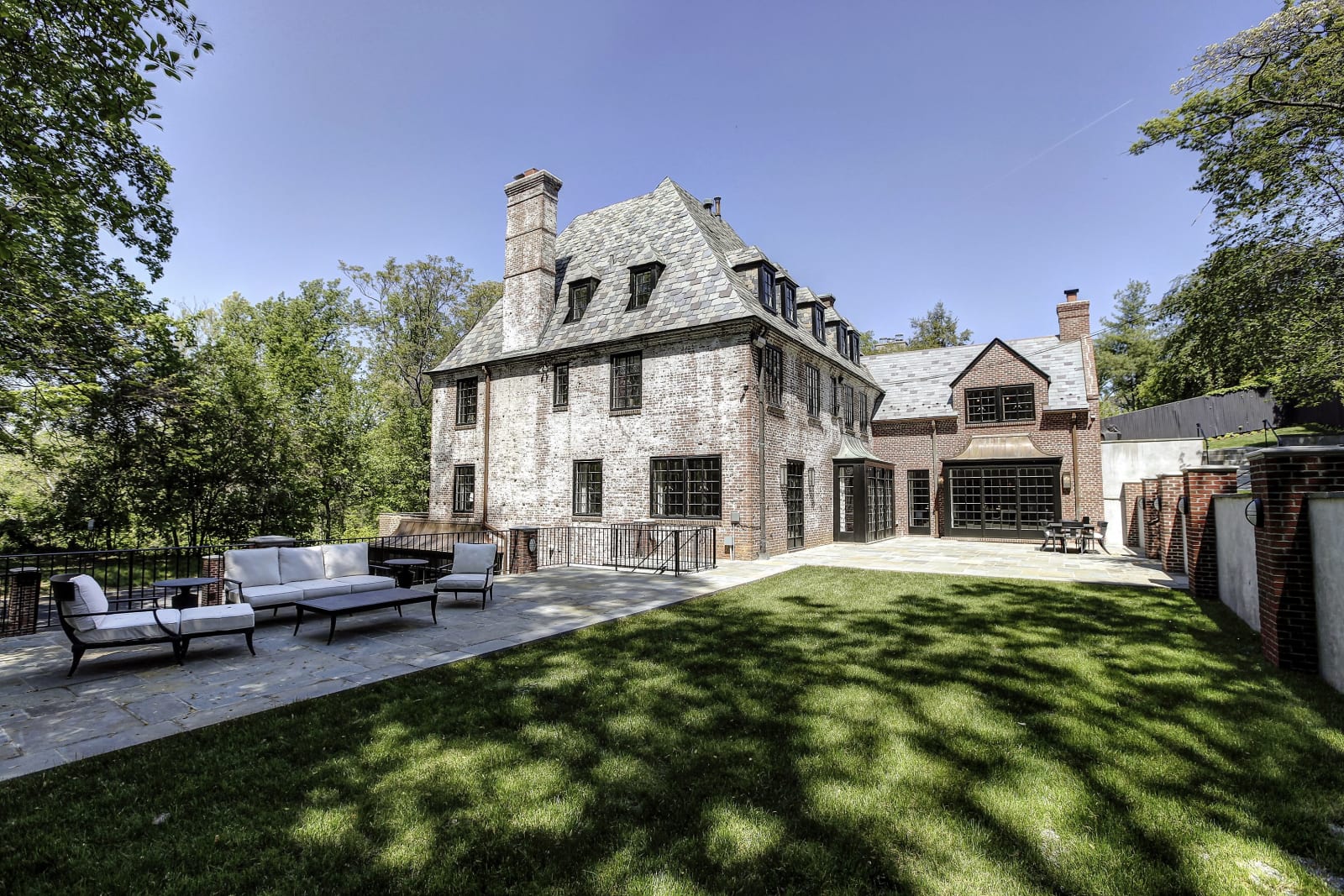 THE OBAMAS ARE RENTING THIS 8,200-SQUARE-FOOT HOUSE AFTER THEY LEAVE 1600 PENNSYLVANIA AVENUE MCFADDEN GROUP
In 1802 Joel Barlow, an author diplomat, purchased the area's single estate, Belair. Barlow renamed it Kalorama—Greek for "beautiful view." The area remained rural until the late 19th when developers began adding large homes like the ones you find there today.
3. THERE ARE 28 EMBASSIES.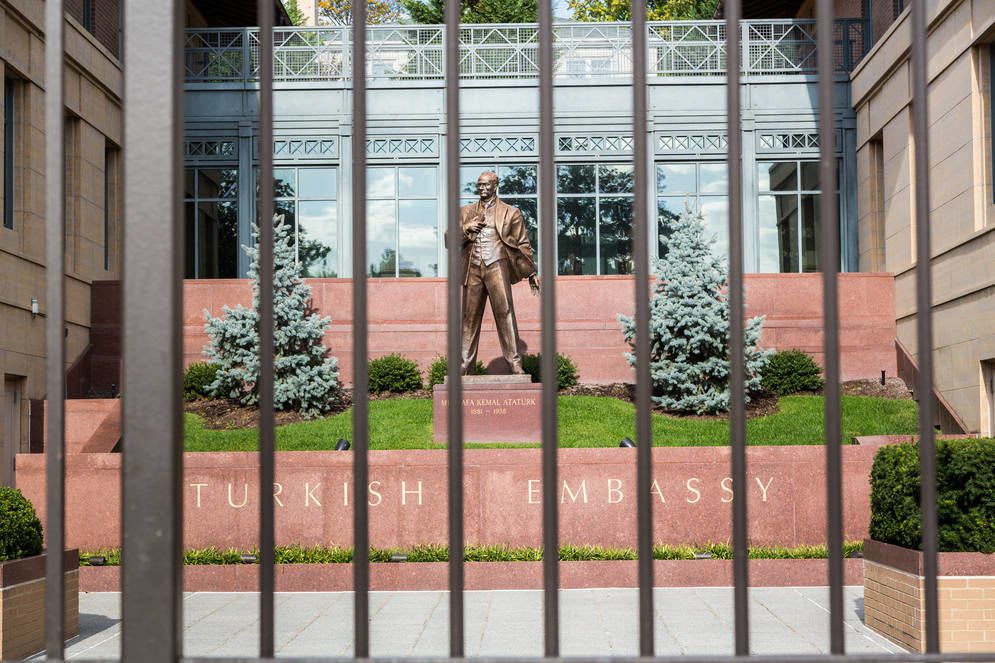 THE TURKISH EMBASSY IS LOCATED AT 2525 MASSACHUSETTS AVE NW IN KALORAMA.
AIRBNB
4. AND AMBASSADORS' RESIDENCES, LIKE THIS ONE, WHICH BELONGS TO THE TOP FRENCH DIPLOMAT.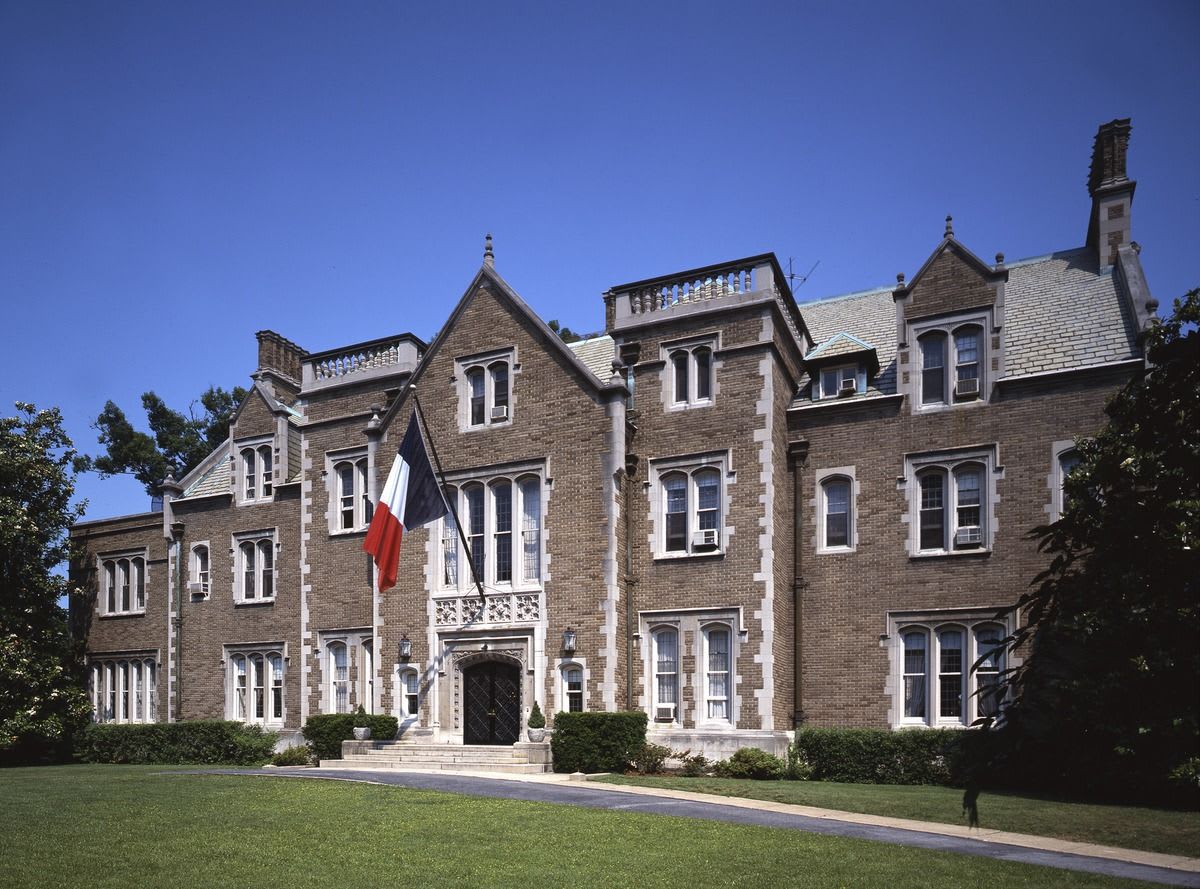 PHOTOGRAPHS IN THE CAROL M. HIGHSMITH ARCHIVE, LIBRARY OF CONGRESS, PRINTS AND PHOTOGRAPHS DIVISION
You can take a virtual tour of it here.
5. IT'S ONE OF THE MOST EXPENSIVE NEIGHBORHOODS IN THE NATION'S CAPITAL.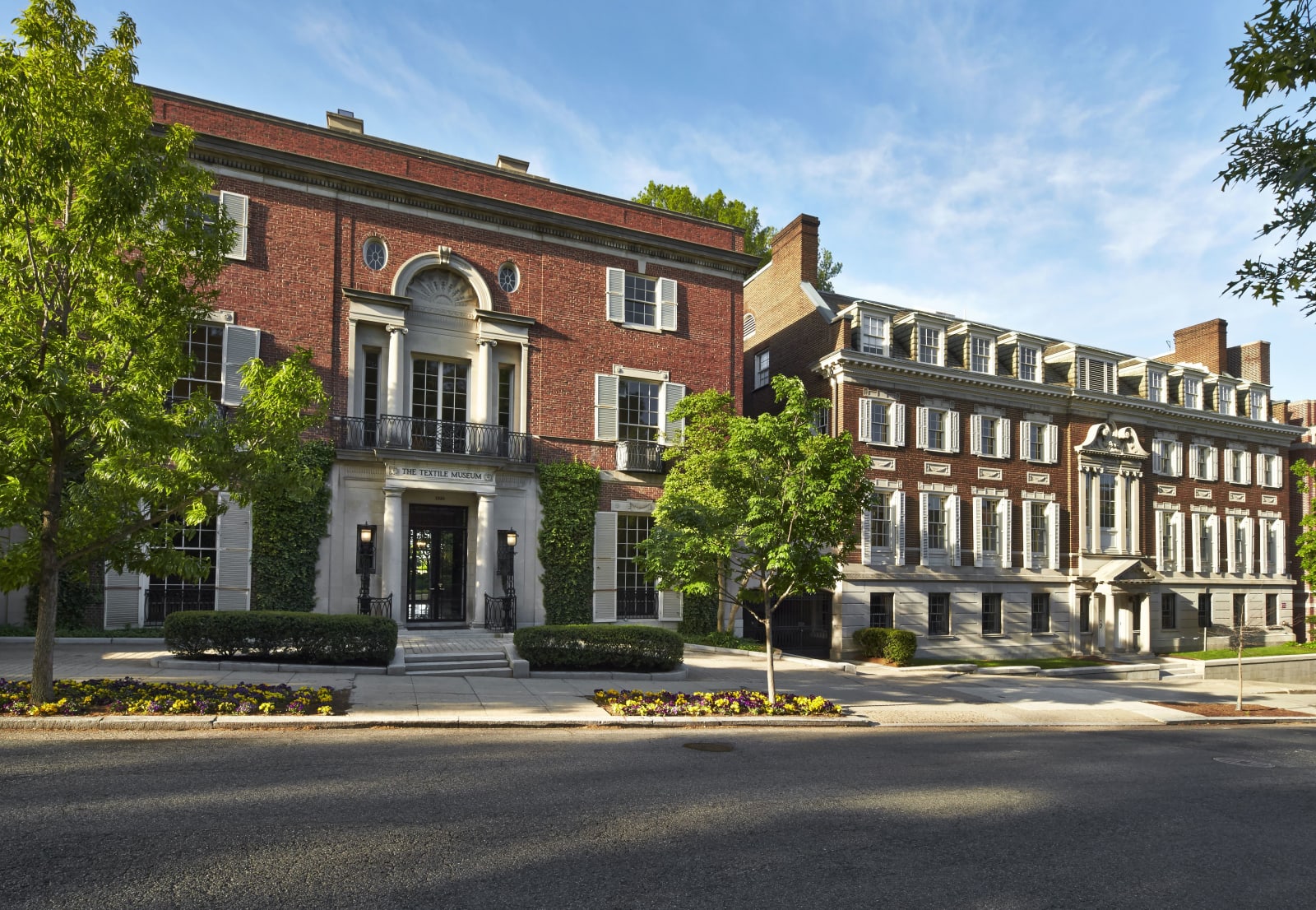 JEFF BEZOS PAID $23 MILLION FOR THIS 10-BEDROOM KALORAMA PROPERTY GEORGE WASHINGTON UNIVERSITY MUSEUM AND THE TEXTILE MUSEUM
According to Zillow, the median home value in Kalorama is $1.3 million (compared to $530,200 for Washington, D.C. as a whole). Properties currently for sale there range from a one-bedroom condominium ($379,000) to five-bedroom house ($7.9 million).
6. WHILE IT'S A QUIET, PRIMARILY RESIDENTIAL LOCALE, IT'S NOT FAR FROM THE ACTION OF BUZZIER NEIGHBORHOODS.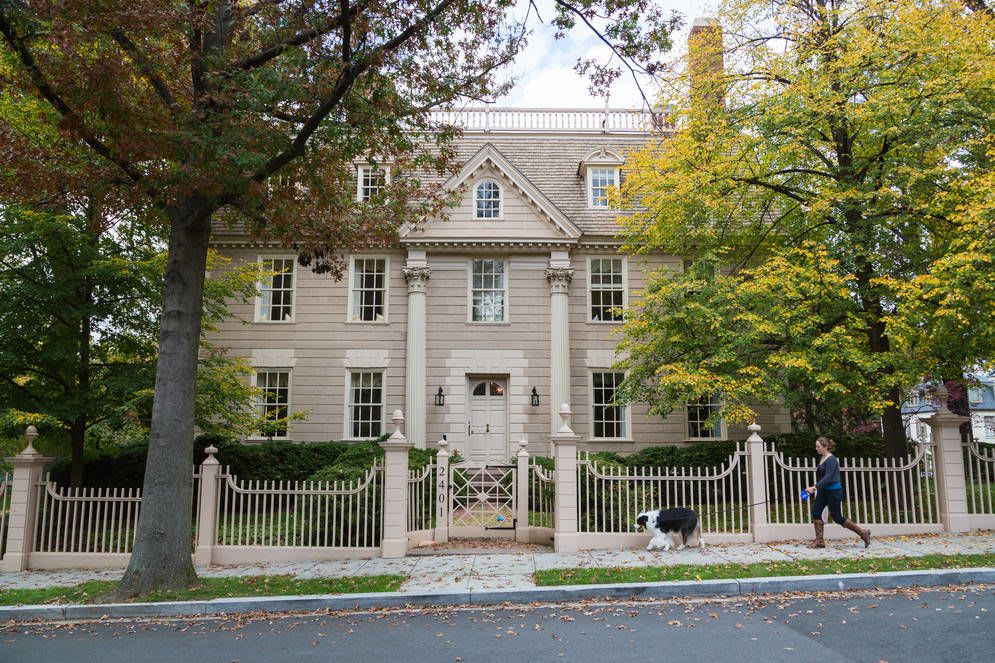 AIRBNB
Kalorama is bordered by Woodley Park, Adams Morgan, Foggy Bottom, Georgetown, and Dupont Circle, and only a 13-minute drive from the White House.
7. IT ACTUALLY COMPRISES TWO NEIGHBORHOODS: KALORAMA TRIANGLE AND SHERIDAN-KALORAMA (ALSO KNOWN AS KALORAMA HEIGHTS).


IVANKA TRUMP AND JARED KUSHNER ARE MOVING INTO THIS SIX-BEDROOM HOUSE, WHICH WAS LISTED FOR $5.5. MILLION. GETTY IMAGES
8. IT'S BEEN HOME TO FORMER PRESIDENTS FOR QUITE SOME TIME.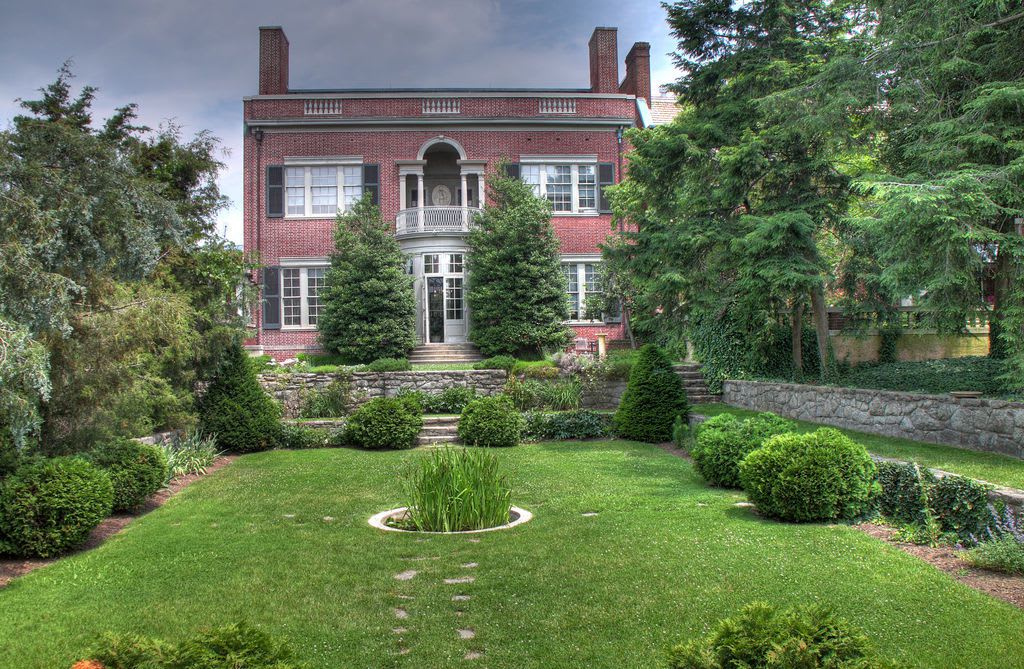 WOODROW WILSON'S GEORGIAN REVIVAL HOUSE IN KALORAMA WAS DESIGNATED A NATIONAL HISTORIC LANDMARK AND IS NOW A MUSEUM.FLICKR/MR.TINDC
Barack Obama is actually the sixth U.S. president to live there; Woodrow Wilson, William Howard Taft, Franklin D. Roosevelt, Warren Harding, and Herbert Hoover all called the neighborhood home at some point in the early 20th century. (Wilson was the only other president to move there immediately after leaving the White House.