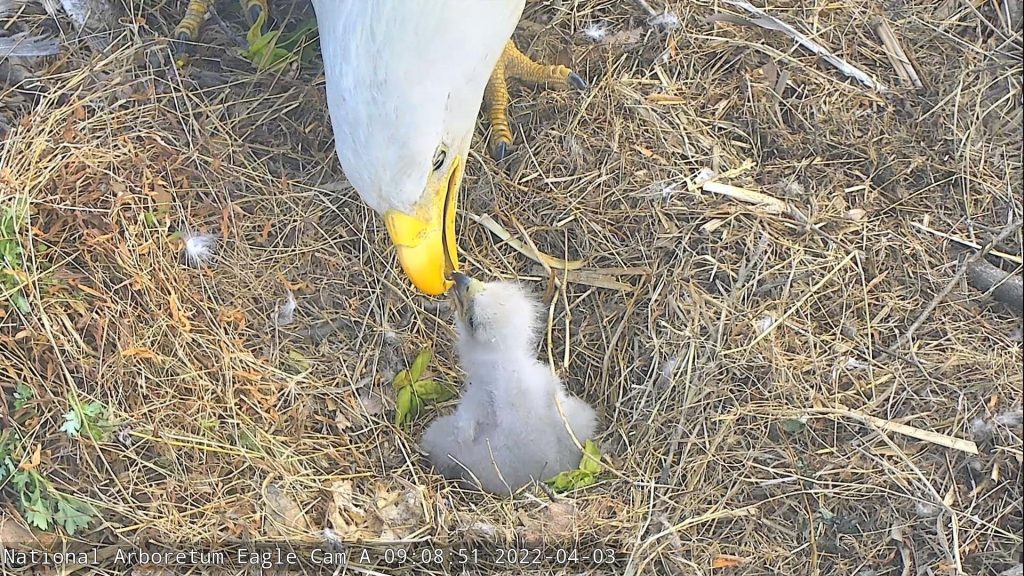 The Eaglets are hatching! Second eaglet named, DC9, hatched
at the National Arboretum on March 28th, making itself known
as the new kid in town.
Local Happenings
Baseball is Back in DC!

Baseball is officially back in the District!
The Nationals open up the 2022
campaign at Nats Park on April 7th
against the New York Mets. Tickets are
available here, so don't miss out on one
of the top attractions in DC!
Top 25 New Restaurants in the DMV

This comprehensive list of new restaurants that opened during (and even before) the pandemic has you covered for your next date, client meeting or family outing! Check out the full list here.
Lifestyle Tips & Tricks
Open Floor Plan: In or Out?

Over the past few months, we've been noticing the rise in rooms—not just designated areas of a larger space, but sectioned-off spaces complete with four walls. So, what gives? Is the open floor plan on its way out? Admittedly, it depends on who you ask.

Courtesy of Martha Stewart Living

Follow Us On Social Media for More!
Featured Listings
© Compass 2022 ¦ All Rights Reserved by Compass ¦ Made in NYCCompass is a licensed real estate brokerage that abides by Equal Housing Opportunity laws. Information is compiled from sources deemed reliable but is not guaranteed. All measurements and square footages are approximate. This is not intended to solicit property already listed. Compass is licensed as Compass Real Estate in DC and as Compass in Virginia and Maryland. DC office: 202.386.6330. Maryland office: 301.298.1001.