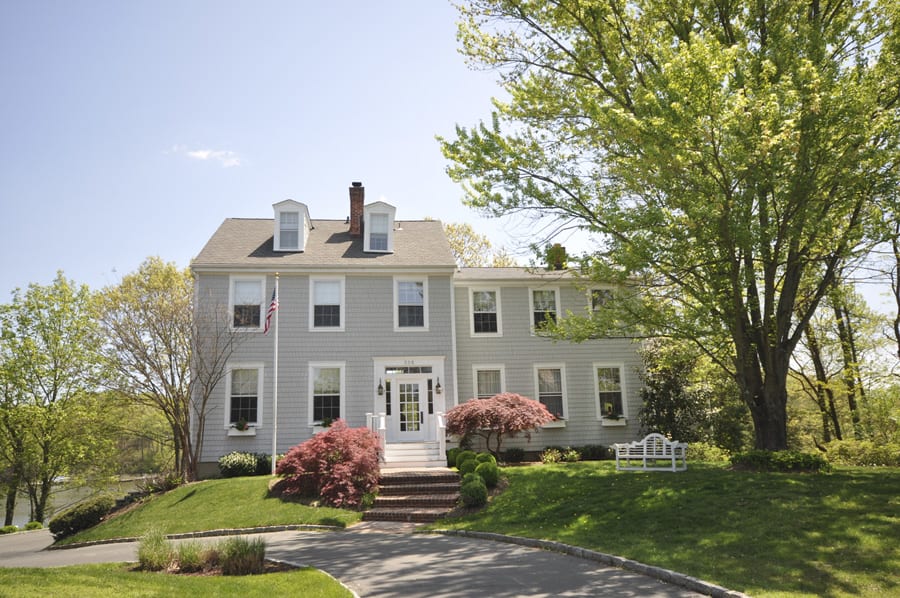 Ever since he moved into Tudor Hall eight years ago, Martin Clancy has looked for the ghost that is said to inhabit the early 19th-century house in Riva, but he has never seen it.

Perhaps when the house was relocated 33 years ago, the ghost chose not to go with it.

Tudor Hall was built by the Childs family around 1817 and was part of a large tobacco plantation in Anne Arundel County. After the Civil War, the plantation was partitioned among the Childs heirs and the manor house fell into a neglected state.

In 1952, E. Mackall Childs, a Circuit Court judge and a descendant of the home's original owners, renovated the home.

But by 1981, the home had fallen on hard times again and was facing demolition. Instead of razing it, the developer of the Annapolis Landing community decided to move the house a half-mile down the road to a bluff overlooking Beard's Creek.

According to a story in the Annapolis Capital, many children stayed home from school to watch the . They were the ones who spoke of a womanly apparition in white.

When asked about it, E. Mackall Childs told the newspaper, "I have to disappoint you on that. My father once thought he saw a beautiful lady in a white dress, but it was only the moonlight in the cedar-tree boughs."

The pre-Civil War plantation house retains many of its period details, such as lead windows and pocket doors. The main part of the home is arranged in a side-hall-and-double-parlor floor plan, a popular style for that era. The wide and curving staircase, with its elegant banister and pine flooring in the foyer, provides a stately entrance.

Tudor Hall's recent owners have updated and modernized while preserving the home's character. In the bright sunroom off the kitchen, the Clancys added a gas firebox surrounded by a tile mosaic in colors that mirror the water outside.

Martin Clancy said the two places that are the most used are the sunroom with its high ceilings and two walls of windows that look out onto the creek and the three-level deck that juts out toward the 200 feet of waterfront.
The five-bedroom, five-bathroom house is listed at $1.525 million.
Listing: 332 Derbyshire Lane, Riva, Md.

As printed in The Washington Post. View article here.