Over the past few months, home kitchens across the D.C. area have experienced a resurgence in home-cooked meals. With restaurants continuing to slowly re-open, there's no better time than the present to try new recipes to add to a home cook's expertise. Check out our list of easy and nutritious dishes to enjoy at home!
Oatmeal Blueberry Yogurt Pancakes
Start your day with a stack of filling and protein-packed oatmeal blueberry yogurt pancakes! This delicious breakfast dish takes only 10 minutes to make from start to digging in. Top this gluten-free, seven-ingredient meal with a drizzle of pure maple syrup and fresh blueberries for a restaurant-worthy brunch.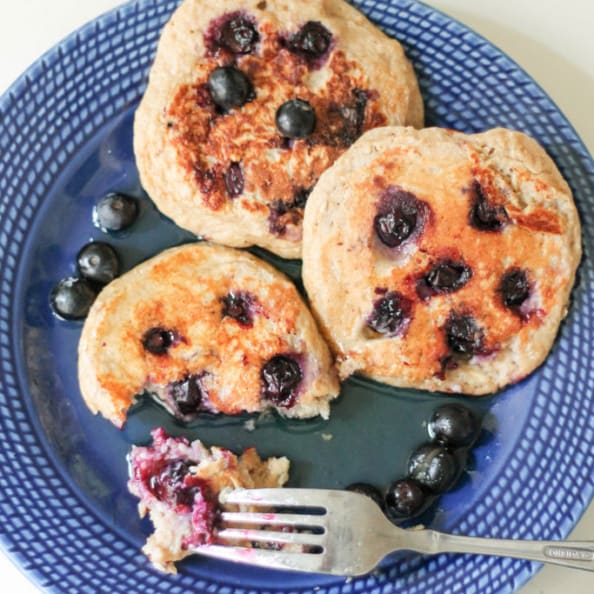 Image courtesy of AmbitiousKitchen.com
Pan-Seared Salmon with Kale and Apple Sala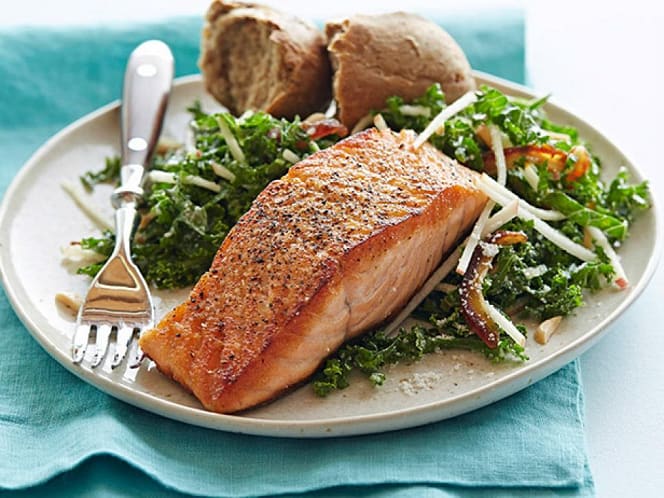 Image courtesy of FoodNetwork.com
Feeling intimidated by kale and wondering how to use this health-food superstar to make an easy and flavorful meal? Pan-seared salmon with kale and apple salad is just what you're looking for! Spice up an average seared salmon with the powerful flavors of lemon, Honeycrisp apple, dates, and pecorino cheese. This simple dish is sure to impress any guest!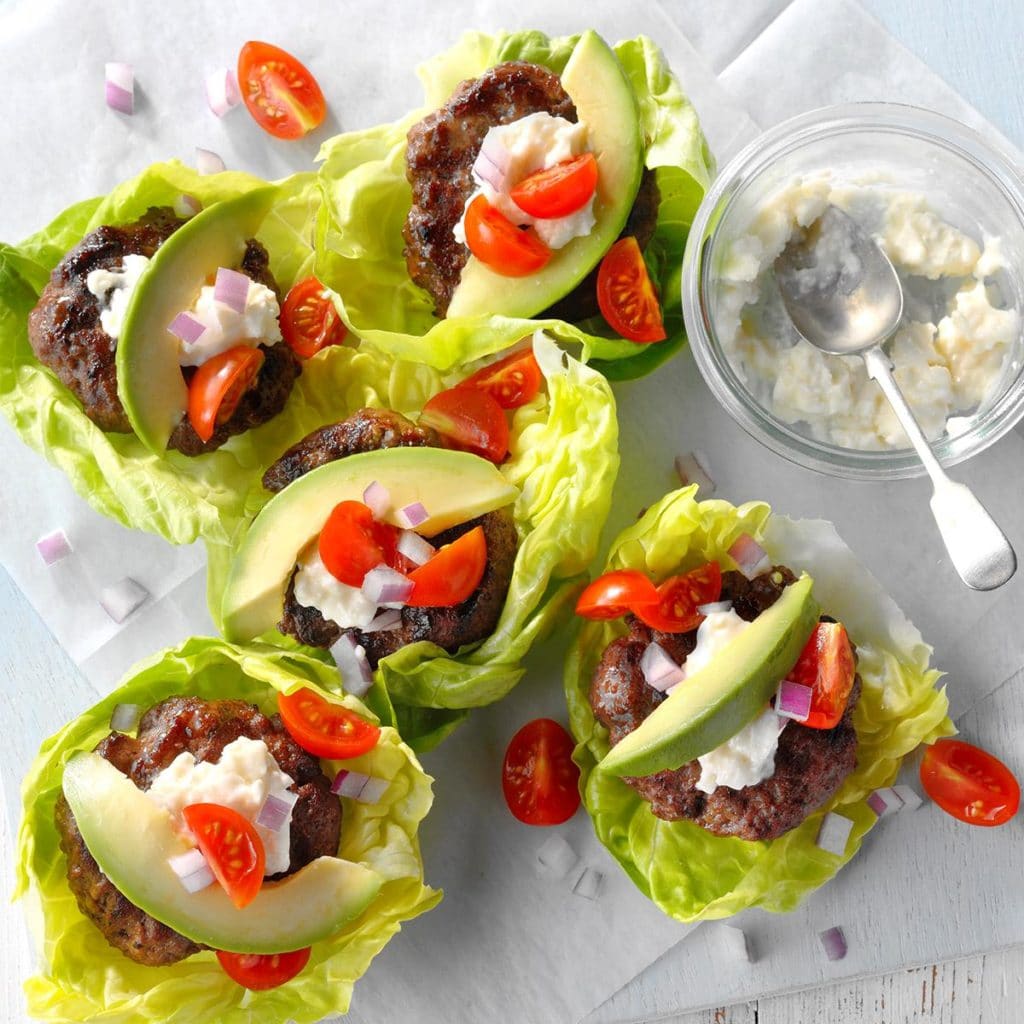 Image courtesy of TasteofHome.com
California Burger Wraps
California burger wraps are the perfect warm-weather dinner, and these customizable burgers are also fun to assemble! Grill your choice of burgers and choose from toppings such as tomatoes, feta cheese, red onion, and avocado on a lettuce wrap bun. This paleo and keto-friendly dish is great to enjoy outside on a nice evening.
Taco Tomatoes
Never heard of taco tomatoes? You're missing out on a unique and visually-mesmerizing dish! Enjoy the flavors of classic tacos with a healthy twist. Set tortillas aside and opt for a tomato base to top with ground beef, onion, lettuce, cheese, and any of your favorite ingredients. This meal can easily become vegetarian-friendly by replacing the meat with beans or another meatless protein.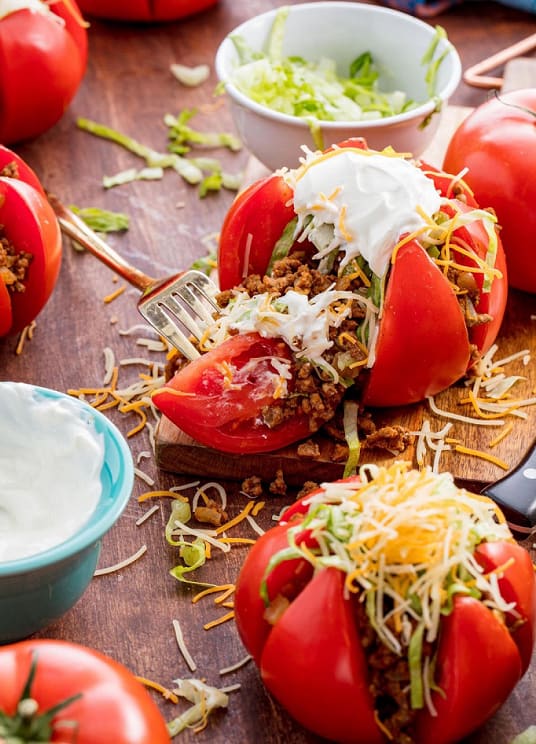 Image courtesy of Delish.com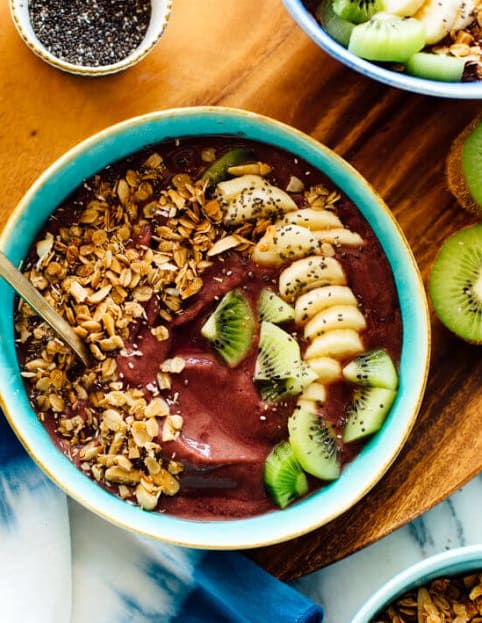 Image courtesy of CookieandKatie.com
Tropical Açai Bowl
Although traveling to exotic locations may be unlikely for awhile, this tropical açai bowl will transport you to a sun-kissed beach. Açai, a fruit grown in the Amazon, is considered to be a superfood and provides a tasty base for this smoothie bowl.
Throw frozen mango, pineapple, banana, or your favorite fruit into a blender with frozen açai purée, lime juice, and water for a quick and simple smoothie. Add your choice of toppings from granola to chia seeds or fresh fruit for garnish and texture.
You can't beat a tropical retreat in minutes minus the jet lag!
Peanut Butter Chocolate Chip Cookie Bars
A meal isn't complete without a delicious dessert! These peanut butter chocolate chip cookie bars are aesthetically-pleasing and flavorful yet require only a handful of ingredients and are so simple to make.
This vegan, no-bake dessert combines a layer of fudgy, cacao topping over a peanut butter chocolate chip cookie base. Even the pickiest eaters will be drawn to this rich and sweet treat. The bars cleverly incorporate nutrition-packed ingredients, such as maca and cacao powders into a delicious package.
Try this recipe with kids or brand-new home cooks for a fun home activity!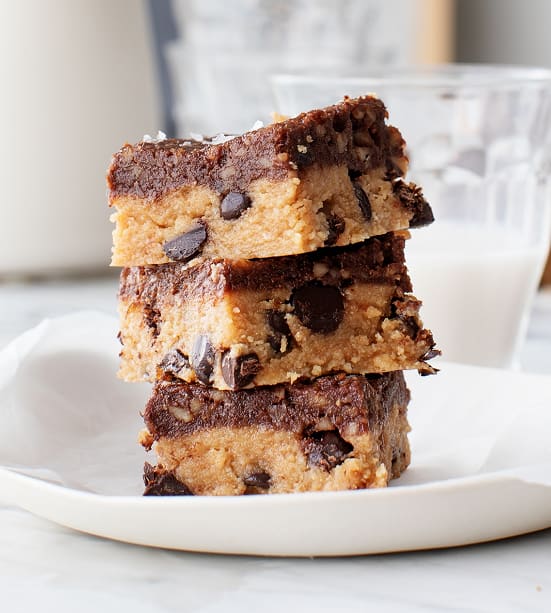 Image courtesy of Love & Lemons
Interested in additional information on healthy food options in the Washington, D.C. area? Contact McFadden Partners today to learn more about vibrant D.C. neighborhoods. Their expertise can help you find the perfect piece of real estate or luxury home in Washington, D.C. Contact McFadden Partners and let us be your guide to the best of luxury Washington, D.C. real estate.